Well hello there! Glad you decided to drop in and let yourself get distracted a bit from real life. If I could win an award for getting distracted there's no question that I'd win that shit and hang it on my wall.
Things have been busy as usual for me and it's only WEDNESDAY. But, my attitude has always been that if you can make it to Wednesday, you'll be at the weekend before you know it. So, to help you guys push through a couple more days...
Here are my links to joy on this beautiful Wednesday in November. These are just some things that have been making me laugh and smile, so I hope they can make you a little happy too…
Click the underlined parts to see what I'm talking about!
I just ordered an awesome canvas print from Easy Canvas Prints and they're having a huge sale right now. I LOVE decorating and designing graphics so this was a blast. I designed the graphic on Canva (where I design literally ALL of my graphics for the halcyon girl™) and then uploaded it to this website where I was able to order it as a canvas print! I would show you all what I ordered, but it's a surprise for someone who could possibly read this so you'll just have to stay curious!

I stumbled on a video on Facebook of Reese Witherspoon's 2015 speech at Glamour's "Women of the Year Awards." I've always loved Reese from her movies but this speech just gave me such a newfound respect for her. Her speech, linked from the Glamour website, is funny, moving, and overall it just leaves you feeling good. Give it a read or watch snippets of her speech online.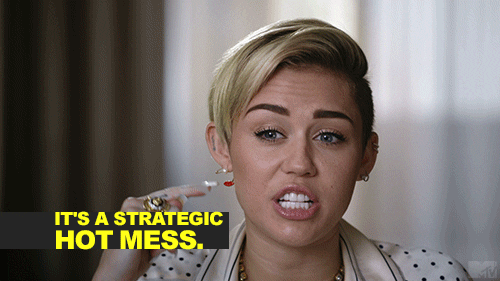 P&G just released a new 2018 Winter Olympics promo video and it nearly brought me to tears. Their Olympic campaign this year is #LoveOverBias and this latest video is all about seeing people the way their mothers do. It's sad but also so beautiful. They always do such an amazing job of promoting the Olympics and supporting the athletes and their families.

So, Justin Bieber and Selena Gomez seem like they're back together… I honestly didn't even realize her and the Weeknd had broken up. Really not a fan of Justin Bieber but this couple was at the forefront of my teen years so I find this VERY intriguing. Yeah yeah, I like celebrity gossip, so sue me. But, really it's only because their lives are just so much more interesting than mine. It's like reality TV but way more discreet and there's never a definitive answer to what's going on in their lives. I like a bit of mystery.

Speaking of celebrity gossip, I am DYING to know if Kylie Jenner really is pregnant or not. She's my age AND her whole career is based on her body and her brand. This would change so much for her and her life. Normally I would brush off this rumor as just that, but this popular theory has been circling for far too long without an official rejection statement by Kylie. I've done some investigating myself--what am I doing with my life--and she has not posted a picture of herself on her Instagram from the chest down in quite a while, which is definitely out of character. Even her whole Instagram feed lately has been simply devoted to promoting her Kylie Cosmetics line. AND on Halloween, which she has been notorious for making a huge deal of, she barely showed off her costume(s) or nights out. Very suspicious…

To read more about the gossip, here are some article links:

The Sun News, UK: Kylie Jenner drops another hint about her pregnancy as she says 'see you soon Rice Krispie'​

People Magazine: Pregnant Kylie Jenner Dresses as Angel for Halloween After Low-Key Weekend

US Weekly: Kris Jenner Dodges Khloe Kardashian and Kylie Pregnancy Questions: 'She's Trying to Trick Me'

People Magazine: Bun in the Oven! Is Kylie Jenner Throwing Subtle Hints at Pregnancy in New Social Media Posts?

Miley Cyrus' new album is pretty cool. I'm just really enjoying her new music because FINALLY she is getting back to her roots a little bit. I get it, she took a little detour to find herself, totally respect it, but I wasn't really into the whole Miley wearing a grill phase. This is more my style. Taylor Swift's new album on the other hand… what are you doing, girl.

Watching old vines never fails to cheer me up. The two boys I babysit for part-time during the week are OBSESSED with watching Vines and they got me into it. Back in the day I used to love Vine, so compilations like these bring me joy for real. Ah, the good old days. Aren't I too young to be saying that?!

It's that time of the year--just kidding, Halloween is definitely over and it's now November--HALLOWEEN MAKEUP TUTORIALS. It doesn't have to be October to enjoy these incredible makeup videos. Do I ever attempt any of these? Nope. But, I love watching how talented these people are.

I miss Victorious. No shame. Also I love watching old videos of Ariana Grande because DAMN she has changed. I kind of miss the old Ariana Grande. But then again, look at her now ... she's pretty cool.

Depends on where you are in the world but my new obsession is using Kroger's Clicklist. Kroger is very close to me and it's where I usually go to get my groceries (living off campus requires a lot of groceries). But, I'm also crazy busy and never have time to just spend an hour or two roaming grocery stores for what I need. Kroger developed this service that adds only about $10 extra to your final purchase price to deliver all of your pre-selected
groceries to your front door. All I do is go on the Kroger app, search and add everything I want to my cart, enter my address and choose a delivery time, and BAM. This has to be the best invention of all time. Especially for partially lazy, partially just too busy to do real life people.
I recently watched Lady Gaga's Netflix documentary but only because so many people had recommended it. It wouldn't be my first choice of things to watch considering I've always kind of been indifferent to Lady Gaga as an artist. But, I have to say, this documentary was really really good. Gave me a whole new respect and appreciation for her, her career, and her life. I always love women who just do whatever the hell they want but are also grounded and real. Highly recommend.
Well, I definitely gave you guys a lot of material here to distract yourselves. You better thank me when you spiral into those weird internet holes and end up asking yourself how in the world you got there. To beat you to it: you're welcome.
ally
#links #joy #happiness #distractions #procrastination #website