22 ways to maximize holiday happiness
happy holidays guys!
It's the best time of the year right now and it's winding down. The holidays—and pretty much all of December—is my favorite time of year, like most of us. Not only is my birthday right around Christmas (which you're totally welcome to send me gifts btw), but seeing my family and everyone else in such good moods makes it 10x better.
I'm gonna share with you my ultimate list for holiday happiness. It's everything I love doing every year, and it never fails to put me in the best mood so I can take advantage of everything the holiday season has to offer.
It's especially helpful if you're not in the "joyful" place you want to be; mental illness is a cruel bitch.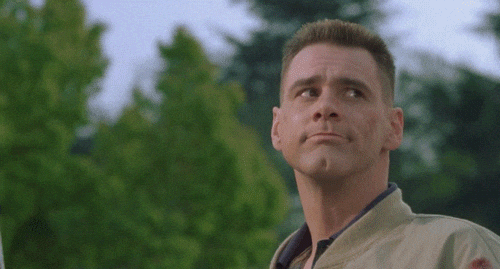 Watch all 3 of The Santa Clause movies.
You know the ones with Tim Allen? They are classics and force both nostalgia and pure joy on me.
Get yourself a nice little gift.
It doesn't have to make a dent in your bank account, but celebrate yourself a bit.
Put up some decorations just for you.
Whatever you celebrate, surrounding yourself with reminders of this happy time will absolutely put a little skip in your step.
Get outside in the cold weather to both get a breath of fresh air and bask in the light showcase.
For me, cold means under 30℉ but you southerners might have a different definition.
Turn to a different playlist wherever you listen to music.
If you're not into the constant, cheesy holiday songs on repeat, find seasonal songs that you do like. Music can be a great mood booster.
Delve into the gift giving season.
My absolute FAVORITE holiday pastime is getting thoughtful gifts for my friends, family and people I love. Ironically, I hate getting gifts because of the surprise factor, but if you devote energy to finding that perfect gift for someone, it will make you unbelievably happy
Plan a killer outfit to make yourself confident and then have a night out with friends.
I like to get a nice dinner in Boston and this year I can finally get drinks!
Reach out to the people you most appreciate in your life.
Send them a thoughtful text, a handwritten letter, or get together with them to remind you both of how grateful you are to have them in your life.
Carry out old family holiday traditions or bring some of them back.
Nostalgia is my biggest weakness… I live to be sentimental.
Fill your house with some real flowers.
I usually buy fake ones, but there is nothing like real ones to add a sense of calm and beauty to your home.
Watch old home videos, if you have some.
I love watching old Christmas videos of me and my family. Partly because I was an obnoxious kid and partly because it reminds me of how excited I used to get this time of year.
Play "Drink and Tell" and have yourself a hilarious wine night.
I highly recommend this game/app to play with your friends or boyfriend/girlfriend. I'm obsessed with it because I have no filter and am always so curious about people's hidden secrets & opinions.
Pamper yourself at home.
Draw a bath, light some candles, get a face mask, put on some nail polish & body lotion, maybe some teeth whitening strips and you'll kick your confidence level into high gear.
Have a holiday party.
Set a theme and go all out to embrace the season.
Find some unconventional things to do in your city or town that you've never done.
I, myself, am gonna check out the "Museum of Bad Art" in Boston and maybe jump around with some kids in an indoor trampoline park.
Go ice skating.
I suck at skating, but even pushing around one of those little kid crates to keep my balance brings out the child in me.
Volunteer.
Go to Google and find some holiday volunteering opportunities to bring you back down to Earth and focus on making other people happy.
Make some realistic new year goals for yourself.
I suggest 1-5 to focus on and keep in mind that it's okay to ease yourself into making changes. Get motivated!
Embody the spirit of Buddy from "Elf."
Maybe stay away from the whole spaghetti with syrup and sprinkles thing, though… it sounds nasty.
Make homemade cookies—or cheat like me and get the pre-packaged ones!
Not totally holiday-specific but man does this put me in a good mood.
Cook yourself or your family an epic dinner comprised of only comfort food.
Now I've got food on the brain. My absolute favorite chicken recipe that I cook nonstop is linked here...
Get some snuggly holiday pajamas and wear them whenever you can.
You'll feel somewhat classy for wearing an actual put-together pajama set and you'll be unbelievably cozy.
Go ornament shopping for Christmas!
It will definitely put you in the holiday mood and you can even buy personal ones to bring you joy whenever you look at it.
Share with me which things you did along with your favorites!
Wishing you all the best holidays and the utmost happiness.
#christmas #holiday #list #bucketlist #thingstodo #fun #happiness #newyears