Not only is it my blog's first birthday but...
THIS IS OFFICIALLY MY 100TH BLOG POST!
AND, another celebration: I recently just surpassed 10,000 site views!
The Halcyon Girl™ is now a year old. And, as if I needed another reason to celebrate, there is something so satisfying to know that I've now got 100 blog posts under my belt. Averaging how much time I put into each post, I've spent about 12,000 minutes creating this massive collection. That's a LOT of work (more than working straight for an entire week), not even including how long it took me to build the website, improve it, keep it running, and market it. Not trying to pat myself on the back too much but… nah, screw it, YES I AM.
There is nothing I enjoy more than maintaining this blog and creating such amazing relationships through it. I also love the idea that I have a massive portfolio of my writing, art, and graphic design. It's like a huge, pretty, multi-layered diary. And, to be honest, I could've given up on it completely if I didn't receive as much positivity and beautiful connections through it. So, this accomplishment is definitely not all on me.
Anyone and everyone who reads even one post of mine has pushed me to keep going and always strive for improvement.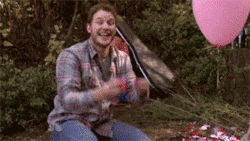 To celebrate this accomplishment, I'm going to do something similar to one of my posts this fall: halcyon girl round-up. If you haven't read it, I compiled the most viewed, shared and liked blog posts that I have published on the halcyon girl™. But, this will be a little different…
I'm compiling my personal favorites. Some of the work that I'm most proud of doesn't receive as much "attention," I'd call it. It doesn't really bother me because I get the most satisfaction from any post by pressing the "Publish" button in the first place.

But, I do want to highlight my top ten personal favorite pieces and show my pride just a tad...
Thank you all so so much and enjoy.
Click on the pictures or titles to read the original post.
Published: March 17, 2017
This is something I still struggle with and I know so many other people, of all ages, do as well. It's hard not to dream that there is this godly path laid out for you, even if you can't see it. Without intention of offending any religion, I've come to throw that dream out the window. I really believe it doesn't exist. Deciding this and constantly working to believe it has improved so many parts of my life.
Published: April 23rd, 2017
Hands down the most controversial string of posts I've published were the ones related to cultural appropriation and my opinion on it. This particular post was my response to an extremely aggressive negative reaction to my opinion. Why is it one of my favorites? I initially wanted to just rant at whoever wrote this because any normal human reaction to reading someone calling them a "fucking fluff" would be to rant. But, I'm pretty proud of the fact that I was able to take a step back and reflect rationally. I am always thankful, even if it takes me a hot minute, when people disagree with me or criticize me.
Published: August 29, 2017
I was terrified to come back to the University of Richmond and try college for round 2. But, I feel so much stronger and it shows: I'm enjoying school and my life here SO much more than I even thought was possible. And it all started with that first day...
Published: February 25th, 2017
While I didn't win the NY Times Modern Love Essay Contest (not super surprised), I was very proud of the piece I wrote for it. I think it captures a lot of the feelings I had and still have surrounding the love culture--or lack of it--within American college culture. It also touches on why I have always felt a bit out of place as a college student.
Published: February 18, 2017
I love being philosophical... not something you'd expect most 20-year-olds to say, but it's true. I spend most of my time thinking about life in relation to my own experiences. That's literally what my blog is all about. I don't have right answers or any answers for that matter but what I do have is the ability and desire to understand the world around me. I think this post was a really good example of this. And, I think it's a perspective that's significant enough to possibly change other perspectives, which I consider an accomplishment.
Published: October 22nd, 2017
A very recent post has made me very proud. I got some rough news that rattled me more than I was ready for. But, I am very proud of how I did and have handled my next steps. It has been such a formative and humbling experience for me so I can't help but feel an immense sense of accomplishment from the post that I wrote during this time.
Published: February 26, 2017
This post gives you all some insight into my family and how I grew up. But, more than that, and why I am so proud of it, this post illuminates something really important that I learned about appreciating the people in your life. It takes no effort to go through life and to know people; the effort comes into play when you want the relationships in your life to MEAN something. And not just to mean something while they exist; it's so much more important to have their positivity extend beyond moments. Reflecting on my relationship with my godparents, I still feel that love and appreciation for them radiate in all aspects of my life and who I am.
Published: March 6th, 2017
This was one of my most popular posts and in my opinion, rightfully so. Anytime I would hit my low points at the worst of my depression last year, it never failed to shock me how empty I could feel. I was trying to make my blog a beacon of hope then, something I still try and do, but the difference was that I was still returning to the darkest of my depression. Now I can't imagine feeling that low but I still look back at this post to remind me that there is power in expressing vulnerability. The reactions I got from "Inside my head" only furthered my hope and pride for this post and for my blog as a whole.
Published: September 26, 2017
This post is definitely at the top tier of my list. It's interesting how I love "Inside my head" which is me writing through depression whereas this recent post is what feels like the other end of the spectrum. I go from fighting hopelessness to "I want others to learn to climb" which is all about proof of restored hope. Both posts show my blunt honesty, which is something I try and do in all of my posts. I think I'm so proud of this piece beyond just the writing because of the content; this has become my truth.
Published: October 4, 2016
So, ironically, my favorite piece of all time is actually something I didn't even write through my blog. I wrote this at the beginning of my freshman year at the University of Richmond through The Odyssey Online. I was writing through this platform for almost the entire school year and I owe a lot of my reinvigorated love for writing to it. This post in particular I can attribute to the first spark of my writing career. I received over 500 shares, so many people reaching out (people I had absolutely no connection to), and so much positive, reassuring support. I can confidently say that this piece started it all for me. So, while I didn't technically write it as the halcyon girl, this blog maybe wouldn't even have been here without this piece and the reactions that followed it.
Just as a thank you to those who have supported me, my writing, and
helped make this blog so much more than just a personal outlet...
Just make sure you include this stuff...
your full name + your address
and
either feedback, comments, or questions
ally
#celebration #promotion #joy #halcyon #girl #mentalhealth #happiness