54 apps that make phone addiction fun
I've decided to go through my phone and list out my favorite iPhone apps that I couldn't function without on a day-to-day basis. Yeah yeah, someone out there who is reading this is saying, "Ugh, such a [insert derogatory name], can't live without her phone...psh." What I'd like to say to you is… stop reading.
Honestly, it often feels like you really couldn't live for a week--or even a day--without some source of technology and instant communication. I couldn't accomplish half of the things I need to without it. I wouldn't even be able to write this post and share it without a phone!

If you can't beat 'em, join 'em.
So, how do I get by? Here is an epic list of my favorite apps that I have on my phone… sorry to non-iPhone users.
All-Time Favorites
1. Planoly for incredible Instagram post organization and scheduling.
2. Yelp for finding literally any business in your area.
3. Best Time for figuring out when you should post your Instagrams.
4. Audible for listening to great audiobooks.
5. Apartments for looking at apartments in the US (even with no intention of renting).
6. Flo for my ladies out there: tracking your period and symptoms.
7. Waze for beating the traffic.
8. Reminders for remembering legit everything you have to do.
9. CVS for buying things and filling prescriptions.
10. Bitmoji for funny emojis of yourself to send to everyone you know.
Social Media
I love how many different forms of social media there are and how each one serves a unique purpose. I use…
13. VSCO
Food Apps
Food brings me joy like NOTHING else. Unsurprisingly, I have a whole folder on my phone dedicated specifically to mobile ordering and restaurant searching/booking apps. They're my favorite thing because I'm so goddamn lazy…
18. Ginger Juice (for you Richmond locals)
20. B.Good (for you Boston locals)
Photo Editing
I try to not edit my photos too much or change any of my physical features, but I love photo editing apps for everything ELSE that they do. I recommend checking out…
Shopping
This gets me into a lot of trouble with my bank account but I also have a whole folder with THREE pages of shopping apps. Deadly.
News
Besides getting The Skimm and the New York Times every day in my email inbox, I also use two more apps that keep me up to date.
Miscellaneous
Hope you guys liked my list, have a good week!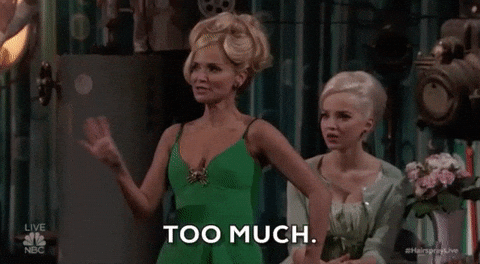 ally