۞۞۞۞۞
Okay, I'm way too excited about something. Something that I literally can't hold in, I wanna explode I'm so excited.
This May, I'm going to produce a play that I wrote myself.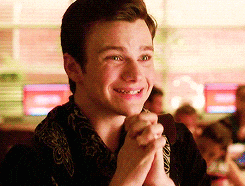 I wrote this play, "The Marbles in Our Heads" back in December, conveniently during my first college finals week because I'm insane. I had an idea one night, it's literally so cliché but I couldn't fall asleep because I had this idea for a play. The next day I had 40 pages written of the first act. After a month or so, I polished it up, got advice from all of the people I respect the most, and have a "final" product that is an 85-page, two act play that is literally my blood, sweat, and tears. Here is the synopsis I put together when I began submitting it to festivals and contests all over the US...
۞ ۞ ۞
Synopsis: The Marbles in Our Heads explores different conceptions surrounding love, relationships, and strength. Taking place in 2001, it follows the lives of Alice, a sharp-tongued teenager who had tried to commit suicide, and her therapist, Jane, who is amidst a deteriorating marriage. While the play begins with Alice in arguably the weakest point in her life, she becomes stronger as her and Jane's lives become more interwoven. Whereas Jane, who is attempting to maintain a high level of strength during the most difficult point in her marriage, has her entire world broken down into discomfort and unfamiliarity. The past is shown side by side with the present story and significant people from both Alice and Jane's pasts return to the forefront of this narrative. Love is thrown at the audience in various forms and with each incorporation it becomes shattered into different perceptions. In the end, Alice and Jane have to figure out how to sort out the marbles in their heads.
۞ ۞ ۞
And after my rough weekend that I wrote about in my most recent blog post titled "inside my head", I needed to get back to things I'm passionate about; things that I love doing. After "finishing" (I use quotation marks because it will never be finished, as I am a proud perfectionist) my play in January, I've put it on the back burner, submitting it for critiques through the Playwrights' Center, but for the most part I filed it away for some imaginary future use. But then I had an idea...
What if I produced it, myself? I had the idea to reach out to people at the University of Richmond who could help me but then I talked to a close friend of mine who always pushes me and she convinced me to use my resources as an alumnus of my private high school, where I got my passion for theatre, and produce it through Thayer Academy. So, for two days straight this idea has been banging on the inside of my brain. And now, I'M MAKING IT HAPPEN.
There will be plenty more details and posts about this to come, but I had to write about it. I don't think I've been this passionate about something since I created my blog in January. Even if it doesn't work out, in general or how I envision it to work out, at least I will have tried and pursued something that makes me truly happy.
And as my friend told me, that's a huge step to getting unstuck.
۞ ally ۞